Randall Flood: Bring on The Magic
–
74,128
words (
complete!
)
Tomb of Tomes: Irving Wishbutton 3
–
0
words written so far (about
0%
complete)
FROM THE VAULT: FOUR
Posted on November 23, 2012
Here's a real blast from the past. It's some concept art from a project called Totally Werewolf about a werewolf superhero set in the 1980s. The two images were designed to be placed together with the mummy being taken from the first sketch and placed with the better drawn werewolf.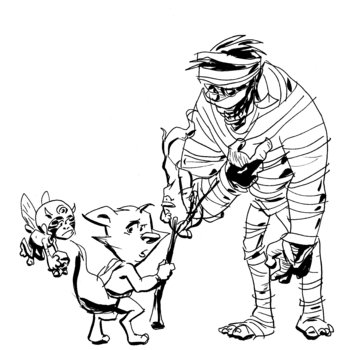 One thing shines through in my work – I really like flying midget creatures: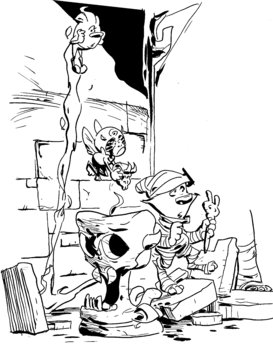 Post a comment...
All recent posts and archives...
February 2018
January 2018
December 2017