About Brian Clopper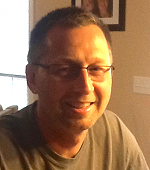 I am a 5th grade teacher in North Carolina whose comic book work has garnered praise from the likes of Lincoln Child, Mark Crilley and Piers Anthony. One of my projects, IMAGINATION ROCKET, even received an Eisner nomination. I have done numerous author talks on brainstorming with odd pairings, changing expectations and randomizing through both public schools and libraries.
With each book, I want to create a vibrant fantasy world with memorable characters both human and not. Projects already completed and rustling about looking for representation are:
TAGALONG
IRVING WISHBUTTON
STOMPER REX
GRAHAM THE GARGOYLE
NORTON THE VAMPIRE
FLAME AND FORTUNE
TURNCOATS
I am currently working on a pun-laden fantasy called NED FIREBREAK: DRAGON WRANGLER.