Randall Flood: Bring on The Magic
–
74,128
words (
complete!
)
Tomb of Tomes: Irving Wishbutton 3
–
0
words written so far (about
0%
complete)
ANGUS FARSEEK COVER UNDER CONSTRUCTION
Posted on July 8, 2015
Keith Robinson is working as we speak on a cover for my new series Angus Farseek. The man is so talented and quick. Here's what he has sent my way just this afternoon: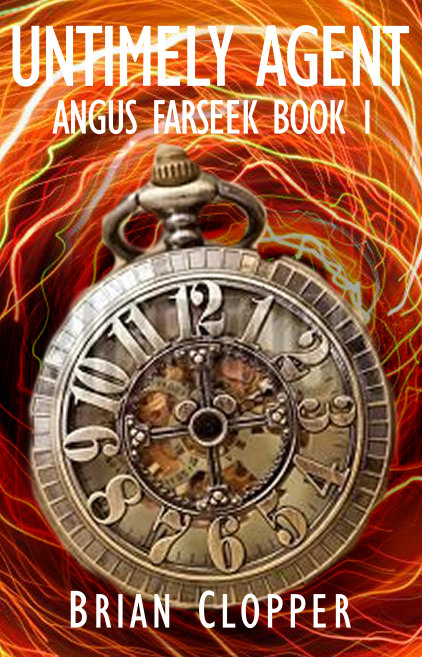 I really liked this, but the timepiece looms too large and I wanted to see the main title more vertical.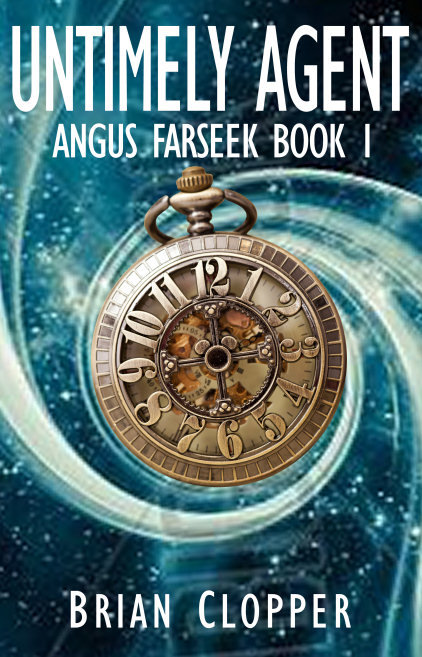 Nice adjustments. Keith tries a vortex from bigstockphoto.com and encouraged me to look through their selection. I use them quite a bit so I scampered over and sent him some different vortexes.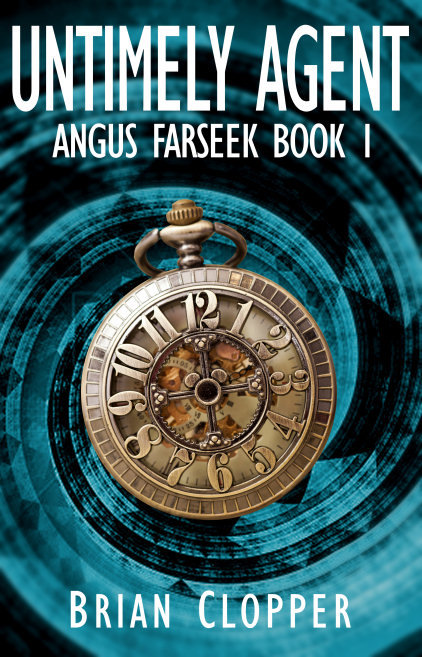 Really impressive! My favorite so far! The geometry in the vortex is really appealing. I also like the placement of the watch better on this one than the second version. Keith sent me this moments before I switched gears and started placing examples of mercury droplets in the shared folder and asked him to try working with them as the main method of time travel is a result of tiny creatures called Quickslivers who resemble little beings made of mercury, all shattered fragments of the late great H. G. Wells. Yes, my story is really out there.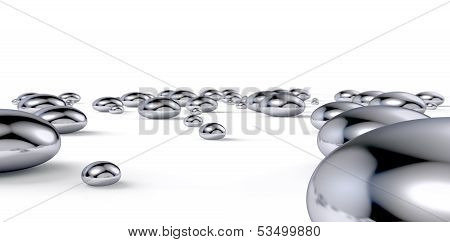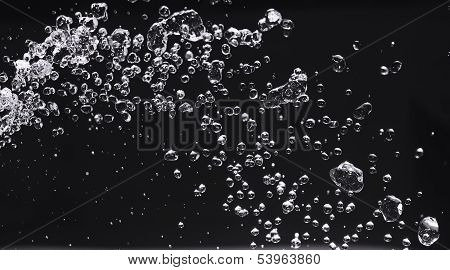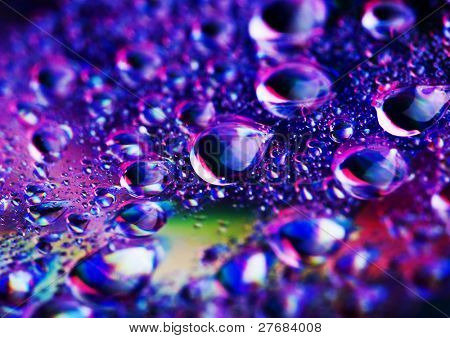 Waiting to see what Keith concocts from this.
Post a comment...
All recent posts and archives...
February 2018
January 2018
December 2017