Randall Flood: Bring on The Magic
–
74,128
words (
complete!
)
Tomb of Tomes: Irving Wishbutton 3
–
0
words written so far (about
0%
complete)
NED FIREBREAK FIRST COVER SKETCH
Posted on December 2, 2012
Here's the first cover sketch. I need to add arms to the dragon and keep tweaking Ned. He looks like he has a strange beard.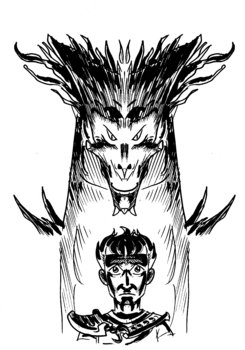 And here is one with just Ned's eyes. I like this better because it diminishes Ned's size and makes the black dragon look more overwhelming.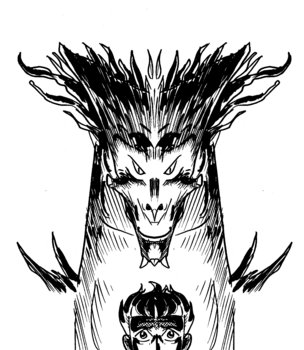 Now with arms: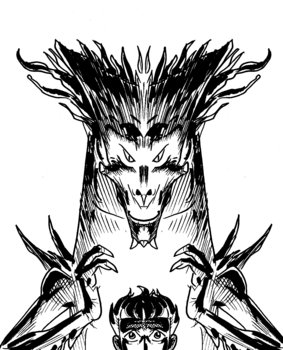 And here's the cover with a background: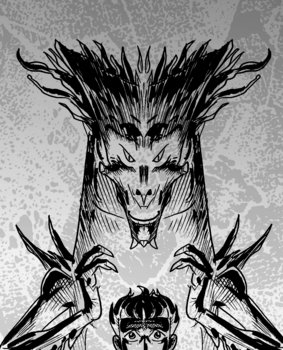 And here the arms are fixed on the bottom of the forearms so they read clearer: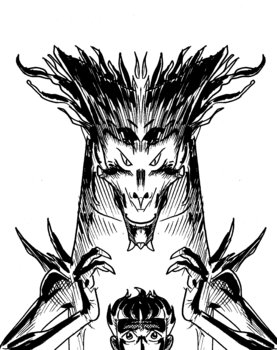 And now the cover with a logo. Hoping to go with a more substantial font.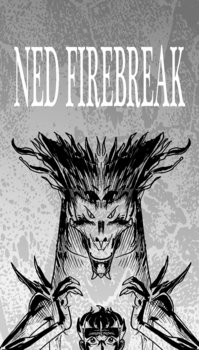 Post a comment...
All recent posts and archives...
January 2018
December 2017
November 2017