Randall Flood: Bring on The Magic
–
74,128
words (
complete!
)
Tomb of Tomes: Irving Wishbutton 3
–
0
words written so far (about
0%
complete)
MY PRINT COPIES OF WKH ARRIVED TODAY!
Posted on April 4, 2016
It's such a thrill to get unpack physical copies of your books. The print edition of We Kill Humans came today and it looks swell. Hoping to drop by the local independent bookstore this week and see if they'll carry it. Wish me luck!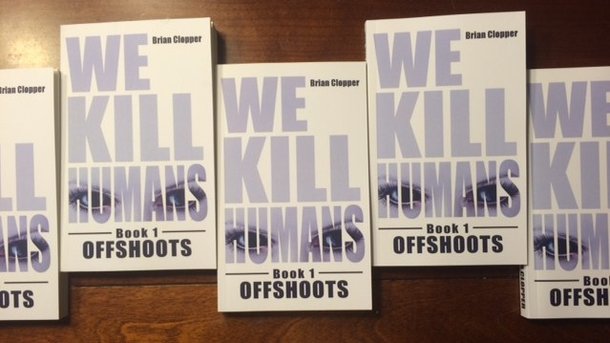 Post a comment...
All recent posts and archives...
February 2018
January 2018
December 2017