Randall Flood: Bring on The Magic
–
74,128
words (
complete!
)
Tomb of Tomes: Irving Wishbutton 3
–
0
words written so far (about
0%
complete)
CARTOONS WEEK THREE
Posted on August 31, 2012
Here's a great image of a little kid death cartoon.




And here are the tiny cartoons for next week. The class is really excited to see all of them put up at the end of each week and admit to getting a thrill at seeing all of them. Sixteen new ones this time.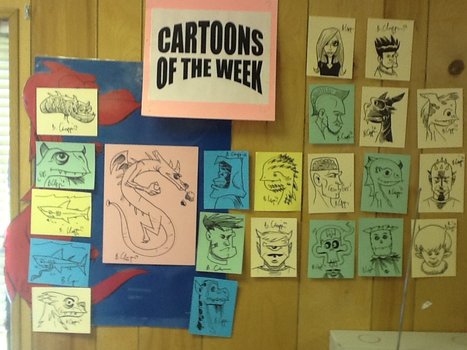 Post a comment...
All recent posts and archives...
February 2018
January 2018
December 2017