Randall Flood: Bring on The Magic
–
74,128
words (
complete!
)
Tomb of Tomes: Irving Wishbutton 3
–
0
words written so far (about
0%
complete)
EARLY ART FROM ORIGINAL MONSTERS IN BOXERS
Posted on November 5, 2012
Monsters in Boxers was one of my early creations and it was originally designed to be an illustrated novel. Here are a few of the illustrations I created for it. I thought readers might enjoy seeing what the monsters looked like in the pen-and-ink flesh.

Below is the Garage of Doom with Jason, Amy and Reggie present and accounted for: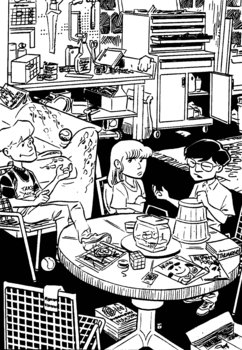 Here's Troy as his monsterous counterpart: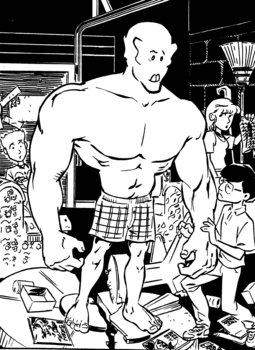 Check out Jason and Amy as monsters. Amy is decidely ungirl-like: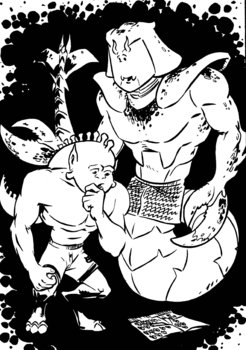 And poor little Reggie in his understated monster form: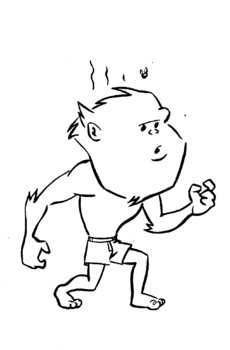 A glimpse at the Horde Lord surrounded by a variety of evil minions: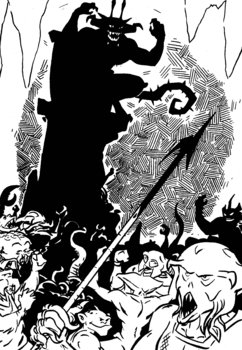 Look for Monsters in Boxers to launch soon. I'm very excited for readers to meet all the strange beasts lurking within this series.
Post a comment...
All recent posts and archives...
February 2018
January 2018
December 2017