Randall Flood: Bring on The Magic
–
74,128
words (
complete!
)
Tomb of Tomes: Irving Wishbutton 3
–
0
words written so far (about
0%
complete)
FINALLY DRAWING TO MY STRENGTHS
Posted on September 15, 2012
Worked up a horrible Norton cover last night. Less said about it the better. I woke up with an idea that drew on my strengths. I draw a mean sea serpent and chose to use the scene where Norton meets Morrie the Moat Monster.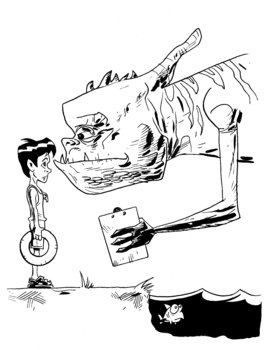 It conveys Norton's age far better and he looks vastly cuter than the upside down teen Norton I drew before.

And here's a rough color test: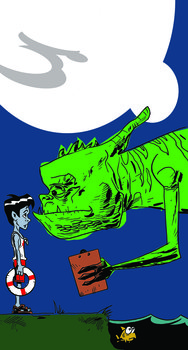 Post a comment...
All recent posts and archives...
February 2018
January 2018
December 2017