Randall Flood: Bring on The Magic
–
74,128
words (
complete!
)
Tomb of Tomes: Irving Wishbutton 3
–
0
words written so far (about
0%
complete)
FROM THE VAULT: FIVE
Posted on November 23, 2012
And here are two aliens: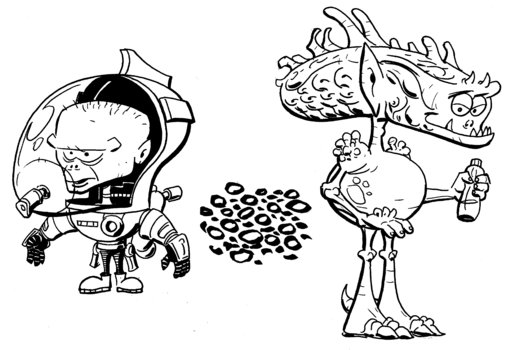 The hot dog head aliens are very popular with my class and are my take on a Giger alien if those suckers had ping pong ball eyes.

The spots pattern bewtween them was me working out a pattern using a brush. Looks nicely organic to me.

Say, is that alien clutching a bottle of shampoo?
Post a comment...
All recent posts and archives...
February 2018
January 2018
December 2017