Randall Flood: Bring on The Magic
–
29,846
words written so far (about
50%
complete)
FROM THE VAULT: THIRTEEN
Posted on December 23, 2012
A cute blob comic. I've always had a soft spot for gigantic protoplasmic creatures whose primary method of slaughter is to slowly ooze over their victims.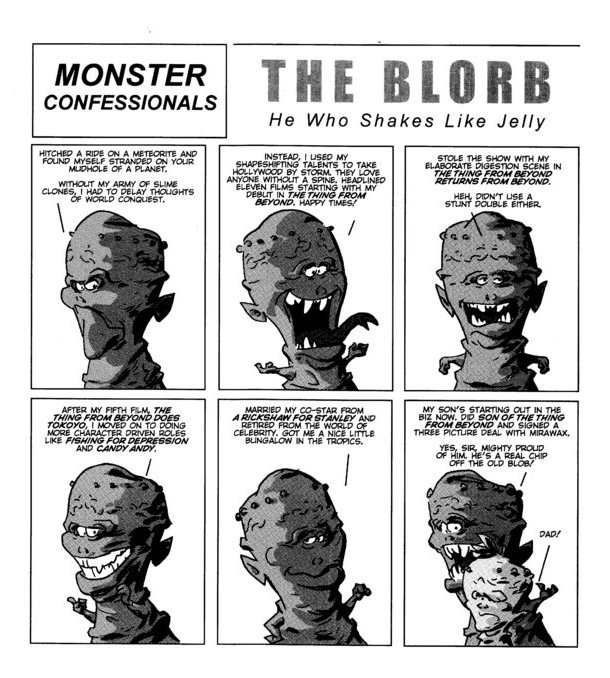 Her'e the first page of a webcomic I never went anywhere with. I believe it was going to be about a city called Bedlam where monsters and humans lived side by side.


Post a comment...
All recent posts and archives...
November 2017
October 2017