Randall Flood: Bring on The Magic
–
74,128
words (
complete!
)
Tomb of Tomes: Irving Wishbutton 3
–
0
words written so far (about
0%
complete)
RANDY LETTER OF SELF-PROMOTION: FEEDBACK WANTED
Posted on August 6, 2017
As most folks know who visit this site, I have worked hard to write my tail off the past six years and have a wealth of published projects to show for it. What I haven't done is any true promotion or touting of my talent.

Well, with how smoothly my recent interview went with an area newspaper – the article runs this week in The Wake Weekly – I'm feeling particularly spunky. I've actually achieved something I feel merits trying to reach out for a wider audience. To that end, I'm going to start approaching magazine, newspaper, online sites, and television outlets with my story.

I'd love your thoughts on the overture letter I've crafted. I want it to be cocky and playful with a undercurrent of sincerity that lets the editor or reviewer know there's a real person attempting to make a difference with his creativity. Do you think it succeeds? What I don't want to do is be timid. I've got something to say, and my story has merit. I didn't always feel this way. As anyone who know me can tell, I like my work to speak for itself and tend to be downright bashful about spouting off about how talented I am for fear of sounding snooty. I've come to grips with the idea that I'm deserving of success and wider recognition. In the words of SNL's Stuart Smalley: "I'm good enough, I'm smart enough, and doggone it, people like me!"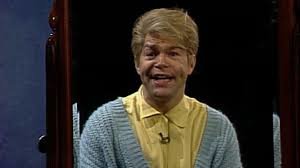 My hope is to send this letter out at the end of the week to the Raleigh News and Observer and then tackle another outlet each month. This way I don't retreat back into my burrow of shyness.

Here's the plucky letter:

Dear Book Editor,

I am an elementary school teacher in Wake County with a story that your readers would find engaging.

Here's the hook: I work my talents as an author into my classroom instruction, which has earned me praise from parents and fellow teachers. Even cooler, when not in my classroom encouraging fifth graders to unlock their imaginations with quirky brainstorming techniques like Odd Pairings and Changing Expectations, I'm hard at work building a publishing empire.

I don't say that lightly. I'm not coming to you asking for some exposure because I wrote one measly book.

I'm here to grab your attention with the following accomplishment: I've written and published over twenty novels in the last six years while working full-time as a teacher here in Wake County. My productivity varies between three-four books a year, and my creative output is starting to command attention. My print versions are garnering fans in local indy bookstores like Page 158 Books in Wake Forest. Other news outlets like the Wake Weekly have run articles about my creativity and determined ambition. My writing regularly earns praise from legendary fantasy author Piers Anthony.

My readership is growing, and more folks are enjoying the unique blend of humor, pop culture, and fantasy/science fiction I inject into each new project.

You seek to profile an author that writes about zombies overrunning Asheville? I'm your guy. You want to shed light on bullying through a cast of heartwarming gargoyles? Then I'm that fella. You relish covering a writer who revisits the eighties and reimagines high school through the lens of John Hughes mixed with superheroes? Look no further.

This July saw the release of The Powers That Flee, a send-up of eighties pop culture that blends Back to the Future, John Hughes films, Dial H for Hero and Ready Player One to produce a delightful time travel epic about teens with superpowers. My October release, Ghost Coast, delves into the power of memories and loss with a young boy grappling with losing his mother to cancer alongside learning he can commune with ghosts and help them move on to the next plane. Ghost Coast takes place in Ocean City, Maryland during the summer of 1988. Coming in early 2018, I look at magic in an urban setting with Randall Flood: Bring On the Magic.

I've enclosed Here Is Where I. . . Wield a Really Big Sword to give you a taste of my creativity. It takes the Star Trek redshirt concept and applies it to a Buffy the Vampire Slayer backdrop, hypothesizing what would happen if a throwaway character suddenly was thrown into the hero role.

I'd love to work with you to help bring more eyes to my works. I've been told my drive and enthusiasm come through loud and clear in interviews. My goal is to have fifty books in print ten years from now, and I'm really on pace to hit that lofty goal.

You can dig deeper into my deep catalog of works at www.brianclopper.com.

Please feel free to contact me if you're keen on aiding me in my bid to dominate the world of publishing and beyond. Don't worry, I have no plans to run for President in my spare time.

Respectfully,

Brian Clopper
Post a comment...
All recent posts and archives...
February 2018
January 2018
December 2017