Randall Flood: Bring on The Magic
–
74,128
words (
complete!
)
Tomb of Tomes: Irving Wishbutton 3
–
0
words written so far (about
0%
complete)
NEW NORTON COVER
Posted on September 9, 2012
Here's the first inked go at the cover. Will work on this more next weekend. Would like to put more tree branches in the background. The plus sign will go on his shirt.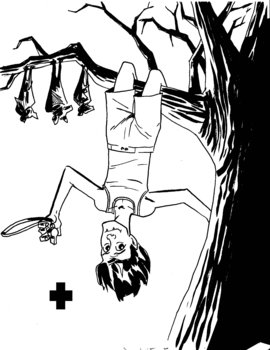 Post a comment...
All recent posts and archives...
February 2018
January 2018
December 2017