Randall Flood: Bring on The Magic
–
74,128
words (
complete!
)
Tomb of Tomes: Irving Wishbutton 3
–
0
words written so far (about
0%
complete)
CARTOON REQUEST FOR AN IRVING WISHBUTTON CHARACTER
Posted on November 23, 2014
I thought my readers of the Irving Wishbutton series would like to see the cartoon I recently did for a student. She is reading the series now and apparently really likes Irving's sister, Tyler. I am pleased with her overall look here.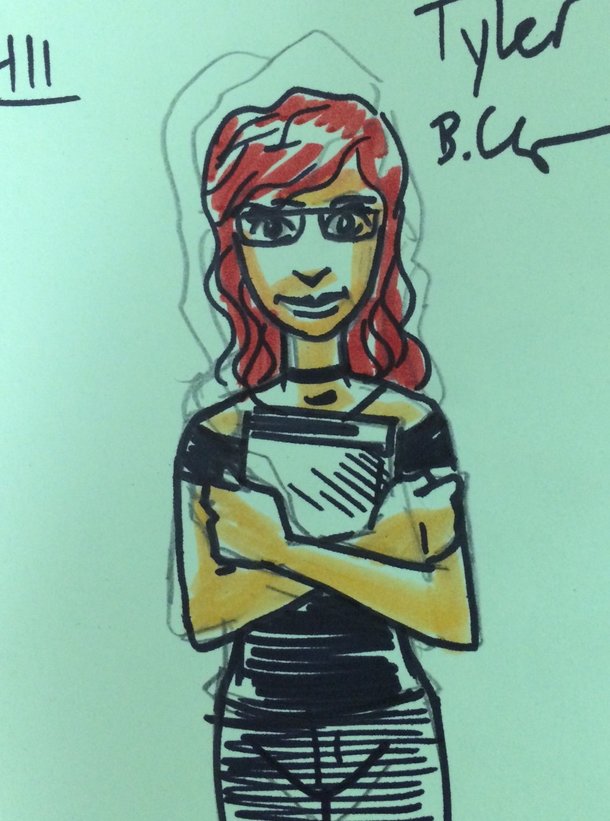 Post a comment...
All recent posts and archives...
February 2018
January 2018
December 2017