Randall Flood: Bring on The Magic
–
74,128
words (
complete!
)
Tomb of Tomes: Irving Wishbutton 3
–
0
words written so far (about
0%
complete)
WONDERSTORMS UNLEASHING SOON!
Posted on December 4, 2013
I am so excited! My first anthology is almost here. Final edits are being made and it looks like it will debut in mid-December. Here's the cover designed by the wonderful Keith Robinson.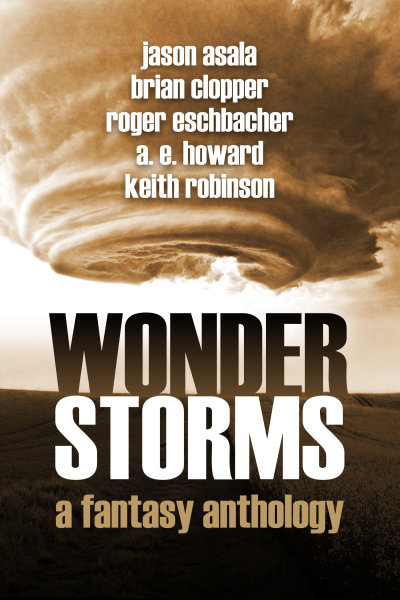 Look for more details when Wonderstorms is published.
Post a comment...
All recent posts and archives...
February 2018
January 2018
December 2017