Randall Flood: Bring on The Magic
–
74,128
words (
complete!
)
Tomb of Tomes: Irving Wishbutton 3
–
0
words written so far (about
0%
complete)
ANOTHER MARSHMALLOW MOMENT
Posted on September 25, 2013
Well, I am about to track out for a few weeks. The first quarter went so fast. The students worked hard on their writing and science. It was a very productive nine weeks. In addition to grading, I also did a record number of cartoons, 330 and counting. Marshmallows continue to dominate the requests. Here's a cool one I whipped up when a student asked for a $50 anything cartoon.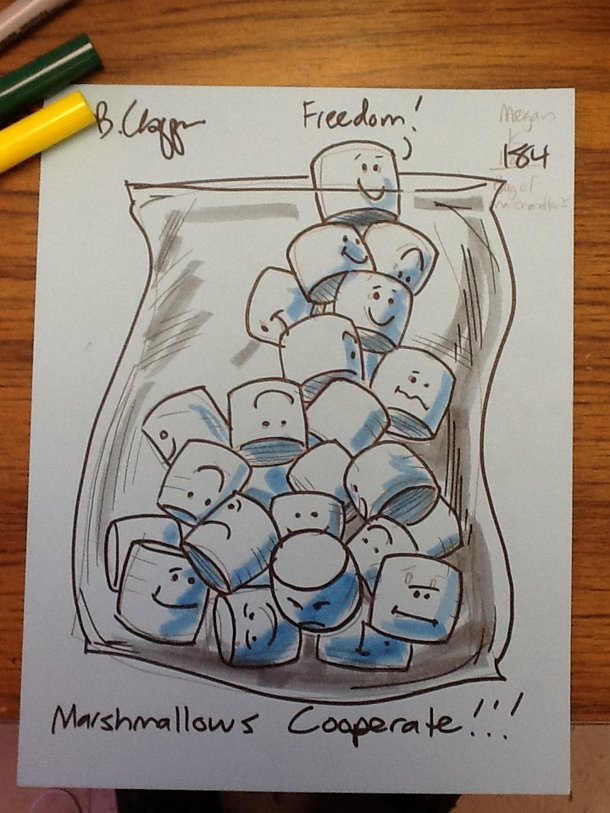 Post a comment...
All recent posts and archives...
February 2018
January 2018
December 2017