Randall Flood: Bring on The Magic
–
29,846
words written so far (about
50%
complete)
FROM THE VAULT: NINE
Posted on November 25, 2012
Feast your eyes on this cover to a new Wingnut and Fidget one-shot that I only ever published as a preview ashcan. I never submitted the project to any publishers as I was nearing my end with working in comics and lacked the motivation to follow through.

Of course, it had to feature zombies: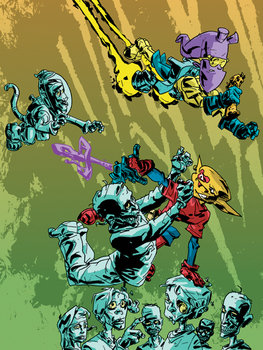 Post a comment...
All recent posts and archives...
November 2017
October 2017