Randall Flood: Bring on The Magic
–
74,128
words (
complete!
)
Tomb of Tomes: Irving Wishbutton 3
–
0
words written so far (about
0%
complete)
HAD A GREAT TIME AT A LOCAL BOOK STORE
Posted on July 10, 2016
A big thanks to Dave and Sue, owners of Page 158 Books in downtown Wake Forest. They hosted an author talk with me yesterday that was a lot of fun. Sue asked me engaging questions that revealed how much she loves books and authors, and the audience really enjoyed my presentation on brainstorming techniques. If you missed out, we plan on doing it again in the Fall. We had boxer-wearing attendees and folks flying around in butterfly wings to demonstrate the wild story ideas hatched. The book store and the owners are truly welcoming and driven to get the best books out to readers of all ages.

It's likely I will be there in October to do a drawing class for monsters and aliens. Er, I mean, I'll do a class for people who want to draw monsters and aliens. I'm not expecting monsters and aliens to attend. So any local cryptids, please don't crash the book store in October. :)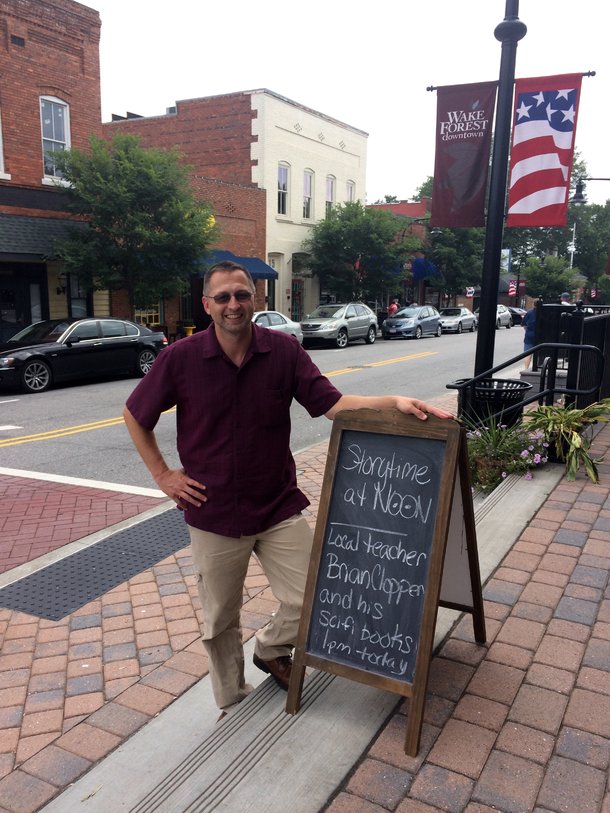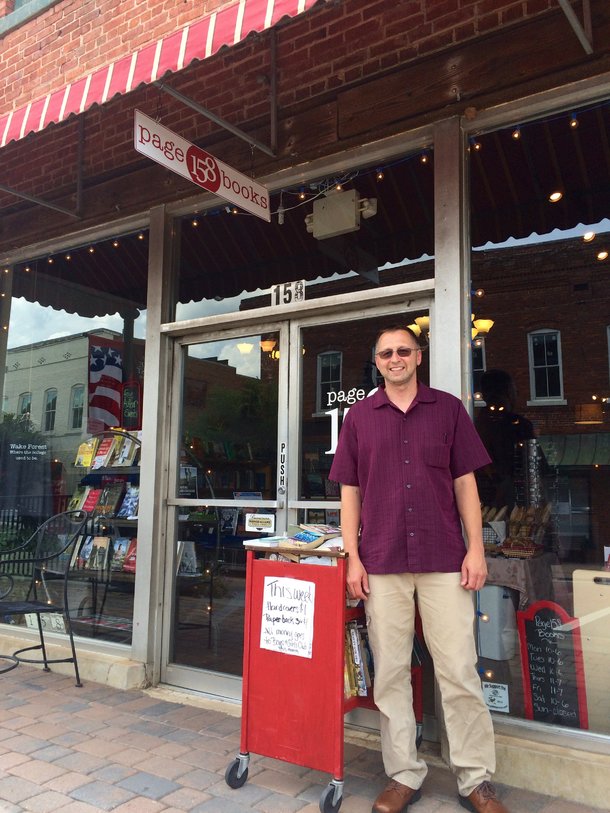 Post a comment...
All recent posts and archives...
January 2018
December 2017
November 2017