Randall Flood: Bring on The Magic
–
74,128
words (
complete!
)
Tomb of Tomes: Irving Wishbutton 3
–
0
words written so far (about
0%
complete)
NORTON UPCLOSE
Posted on September 8, 2012
On this version, the camera is in tighter and Norton will be wearing swimming trunks with maybe a shark pattern. His tank will have a red first aid cross and he will be holding a whistle. The life preserver is hooked on the branch. Not sure if that makes the most sense though. How will he get it off?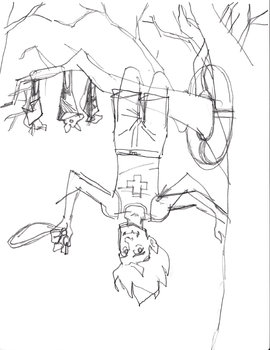 Post a comment...
All recent posts and archives...
February 2018
January 2018
December 2017