Randall Flood: Bring on The Magic
–
74,128
words (
complete!
)
Tomb of Tomes: Irving Wishbutton 3
–
0
words written so far (about
0%
complete)
FUZZY HORDE LORD
Posted on February 10, 2015
A student asked for a drawing that was savage. I did a sketch of the new Horde Lord from Monsters in Boxers. It's a little blurry, and the legs a little small but the upper half is really spot-on. I will do a more detailed sketch soon. For now, bask in the fuzzy glory produced by my shaky camera abilities with an I-pad.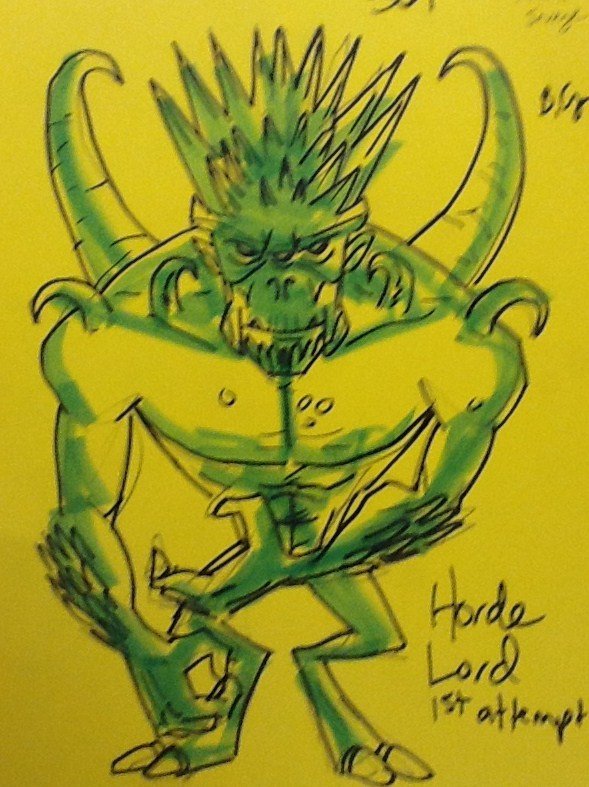 Post a comment...
All recent posts and archives...
February 2018
January 2018
December 2017